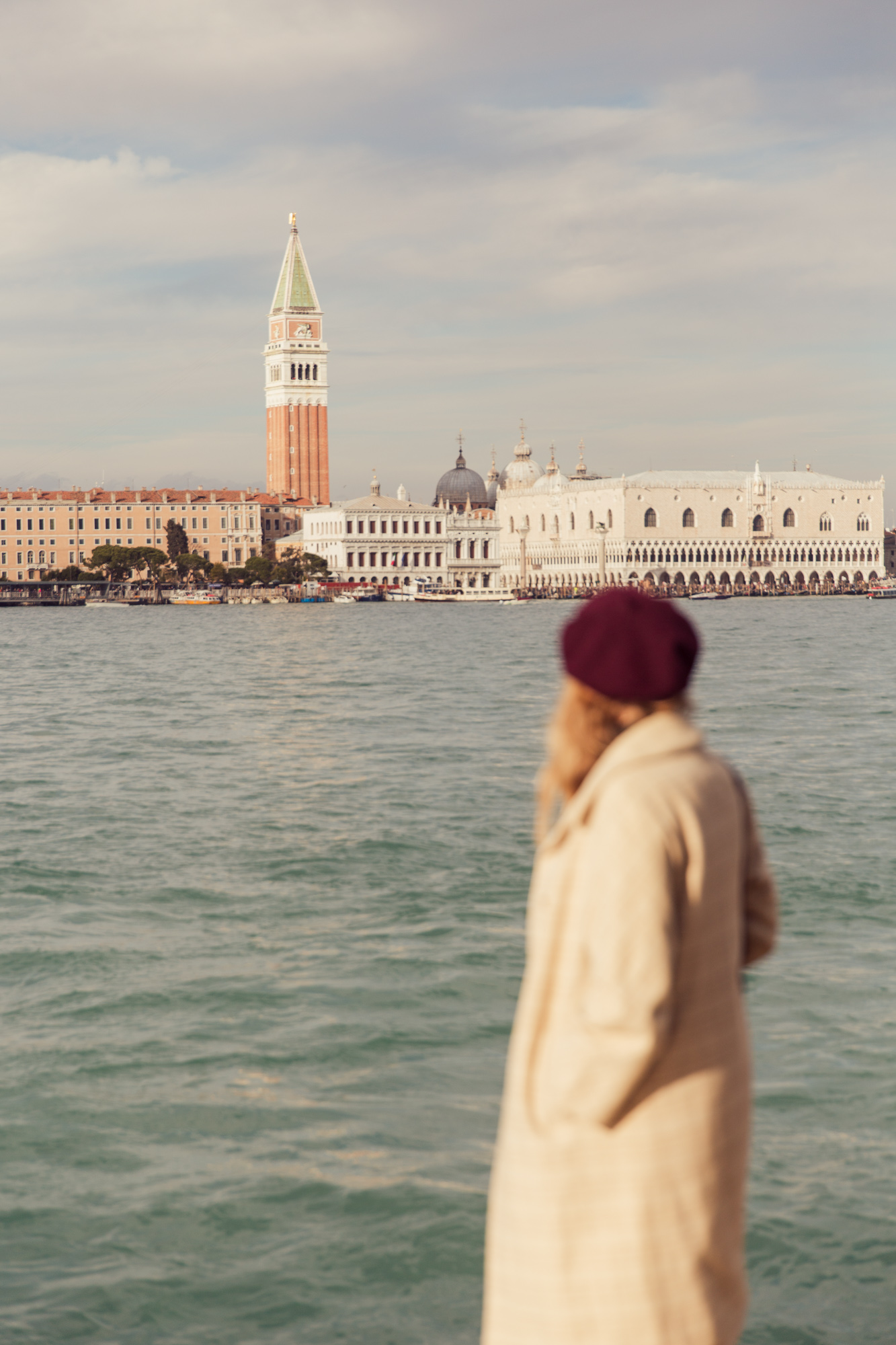 I visited Venice in February 2020, just as we were starting to talk about a new virus circulating in China, right before it would lock all of Italy away, send the tourists home and make the city a ghost town.

The annual Carnevale festival was in full swing, these were some of the busiest days of the year in the island city. Piazza San Marco was more packed than I'd ever seen it; people wandered the canalsides and the porticos in costume. We took photos and got carried by the crowds and brushed up against one another like it was nothing.
I hope one day soon, this pandemic will be a distant memory and I'll have to re-write this introduction. But for now it seems right to include it.
I know many of you are missing Italy, and I'm missing it too; even if I live here, I've only seen one tiny part, the 30 km radius surrounding my town, for months and months now. So here's my photo tour of Venice alongside my personal favourite spots in the city and its islands.
First rule of Venice: get the hell out of Venice

There's no way around it, Venice and its crowds can be overwhelming. If you need a day or two to warm up to the masses, take my Dad's advice, his mantra when we would arrive together in Venice: "the first rule of Venice: get the hell out of Venice".
Venice the city takes up only two of the 118 small islands in the Venice lagoon. Take the water bus, an activity in itself, and explore some of the other islands with their own merits, in relative peace.
San Giorgio Maggiore Island
Another reason to get the hell out of Venice? Some of the best views and photo spots of the city are from a little bell tower inside a church,
Campanile di San Giorgio Maggiore
, on this island, very close to Venice. Looking back onto busy San Marco, you can see and capture all the grandeur of Venice's landmarks, architecture and beauty from here.
Venissa, Mazzorbo Island
From the more famous island of
Burano
, a tiny footbridge leads you away from the island's insta-famous brightly-coloured houses to neighbouring
Mazzorbo Island
. Here you'll find
Venissa
, a unique farm-to-table, michelin-starred restaurant and more informal (read: affordable) osteria, with a few rooms to stay the night too. Within a walled vineyard, wander the vegetable gardens supplying Venissa's kitchens and spot the famed Mazzorbo artichoke growing plentifully.
Lido di Venezia
Venice's answer to the Italian Riviera is its
Lido di Venezia
, lido literally translating to 'beach' in English. You can sprawl out in the sand or rent an umbrella and chair and have a beach day here. And on the walk there from the ferry stop, take your time wandering the residential streets, marvelling at the grand mansions and grounds of bygone eras.
Giudecca Island
On Giudecca, you'll find
Casa dei Tre Oci
, an international photography museum housed in a 1900's neo-gothic palace. Have a sunset drink afterwards on the outdoor terrace of
I Figli Delle Stelle
and take in another incredible view back to Venice. If you're feeling fancy, dress up in your finest and walk confidently through to the famed
Cipriani
hotel's inner courtyard bar and order a prosecco with the other glamorous guests.
When you're ready to tackle Venice

Peggy Guggenheim Collection
American heiress Peggy Guggenheim lived in this 18th century palace for 30 years, and in 1951, began opening her home to the public from April to September every year to view her private art collection. An avid collector and spotter of talented artists of the time, she amassed work from some of the most important European and American artists of the twentieth century, all on view today here. Walk the rooms she walked as her home, in awe of the low-ceiling palace with a distinctly modern aesthetic set along the Venice's Grand Canal.

Bacari
Bacaro
is the Venetian word for a very specific kind of bar serving the traditional Venetian aperitivo of a small glass of wine,
ombra de vin
, with small bites to eat, usually something delicious on a slice of bread,
cicchetti.
My favourite bacaro spots:
Un Mondo Divino,
a small, wood-beamed wine bar serving up traditional cicchetti and regional wines.
Osteria al Portego,
a few minutes away from the busy Rialto Bridge, somehow far away from the crowds, with a special counter for traditional cicchetti.
Al Timon
, right on the edge of a smaller canalway, guests often sprawl out onto the bar's own boat sat right in the water. Stay for dinner too if you can get a table.
Enoteca al Volto
another wooden wine bar with the special feel of an ancient bacari.
Al Fresco DIY Jetty Aperitivo
The best and cheapest aperitivo spot is not a
bacaro
bar at all, it's your own private aperitivo picnic right on a jetty on the Grand Canal. Bring your own drinks and snacks and picnic right with legs dangling over the water as the boats pass you by.
Here's my secret spot, at the end of the Calla del Dose da Ponte
.
Special times of the year to visit Venice
Venice Biennale of Art

Every two years, in what I've heard described as 'the olympics of the art world', for six whole months, the Biennale di Venezia takes over the water-logged city. As well as a main curated exhibition, countries from around the globe take over various historic and modern venues across the city for a selection of their national artists to occupy. Side cultural events and exhibitions pop up all around Venice too during the Biennale. The next festival will take place in 2022 from late April to November.

Carnevale

Another really fun time to be in Venice is February for Carnevale. Every year, to celebrate the last days before lent, Venetians make it count with events organised all over the city, masquerade-style costume optional but advised. There's something extra magical about wandering the city as a masked person in full ballgown and up-do saunters past you casually. While it's definitely advised to book early and brace yourself for the crowds, it's definitely worth it for the spectacle and the energy.
Venice & Islands Map
Views back to Venice from Campanile di San Giorgio Maggiore (bell tower).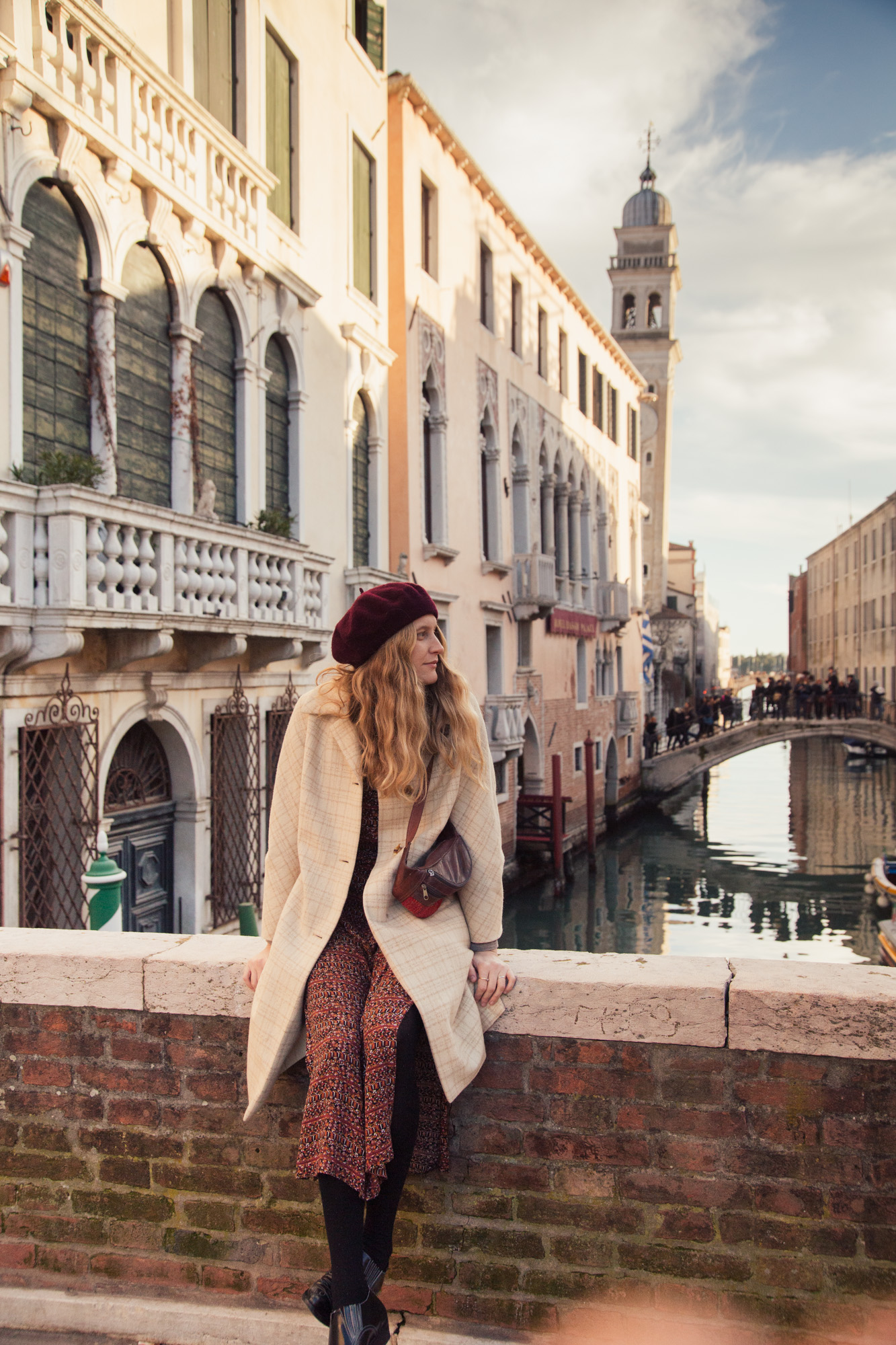 BYO and DIY aperitivo spot right on the Grand Canal, find the spot here.