Photos and words by Katie McKnoulty
The Isola d'Elba is surprisingly, for me anyway, found off the East coast of Tuscany in central Italy. Yes, the favourite Italian region of tourists everywhere, known for its rolling green countryside and hilltop towns, has an island too, several actually in the Tuscan Archipelago. Take the ferry from coastal Piombino and arrive on the island one hour later.
In keeping with the region, it's understated and naturally beautiful. At 50km east of the island of Corsica, it boasts those same clear waters and lush natural terrain. It's not flashy or glamourous, there are no places to be seen, no jetset pack to be seen by. Its real drawcard is its wild bays and beaches.
Nisporto Beach


Elba is spread out, taking around an hour and a half to drive from one side to the other. So the decision of where to base ourselves became important if we wanted to spend our time on the beach, not in the car.
In the end, it came down to a choice of only a few Airbnbs, last minute booker that I am, and we settled on a house in the bay of Nisporto. We were just 30 minutes' drive from the port towns of Rio Marina and Portoferraio in either direction.
The natural bay sits in a valley surrounded on three sides by tree-covered mountains. It's a place that allowed us to effortlessly slip into the ultra-slow retiree beach life like the 60+ crowd that made up most of Nisporto's clientele.
Each morning we'd walk the five minutes from our house to the beach and laze under umbrellas on the pebbly shore for most of the sunshine hours. The rest of those hours were spent snorkelling and swimming, pedalling our hired pedalo boat out past the bay or fishing when the clouds sometimes rolled in.
In September, it was never busy, with that end-of-summer feeling in the air. The locals had their beach back with a few stragglers like us still there.
Porto Ferraio



Any attempts we made to leave our little bay paradise mostly backfired. I felt like the universe was trying to tell me to stay put and enjoy what I had; it was perfect and all I really needed.
Attempts to visit the island's more famous beaches around Portoferraio were thwarted. One morning, we made it all the way to Sansone Beach, 40 minutes away, famed for its natural beauty, and couldn't find a single free spot where we could lay our towels down. We quickly realised our beach was just as beautiful and headed back to our quiet paradise.
No (towel) vacancies at Sansone Beach.

Some outings went better. A morning in the port town of Portoferraio proved successful. I ate gelato for breakfast and wandered the town, snapping my favourite corners; the pink hues of the buildings and bougainvillea in bloom made my heart sing. As I passed the town hall, I even caught the end of a rowdy wedding ceremony and watched their jubilant procession walking together to a local bar to celebrate afterwards.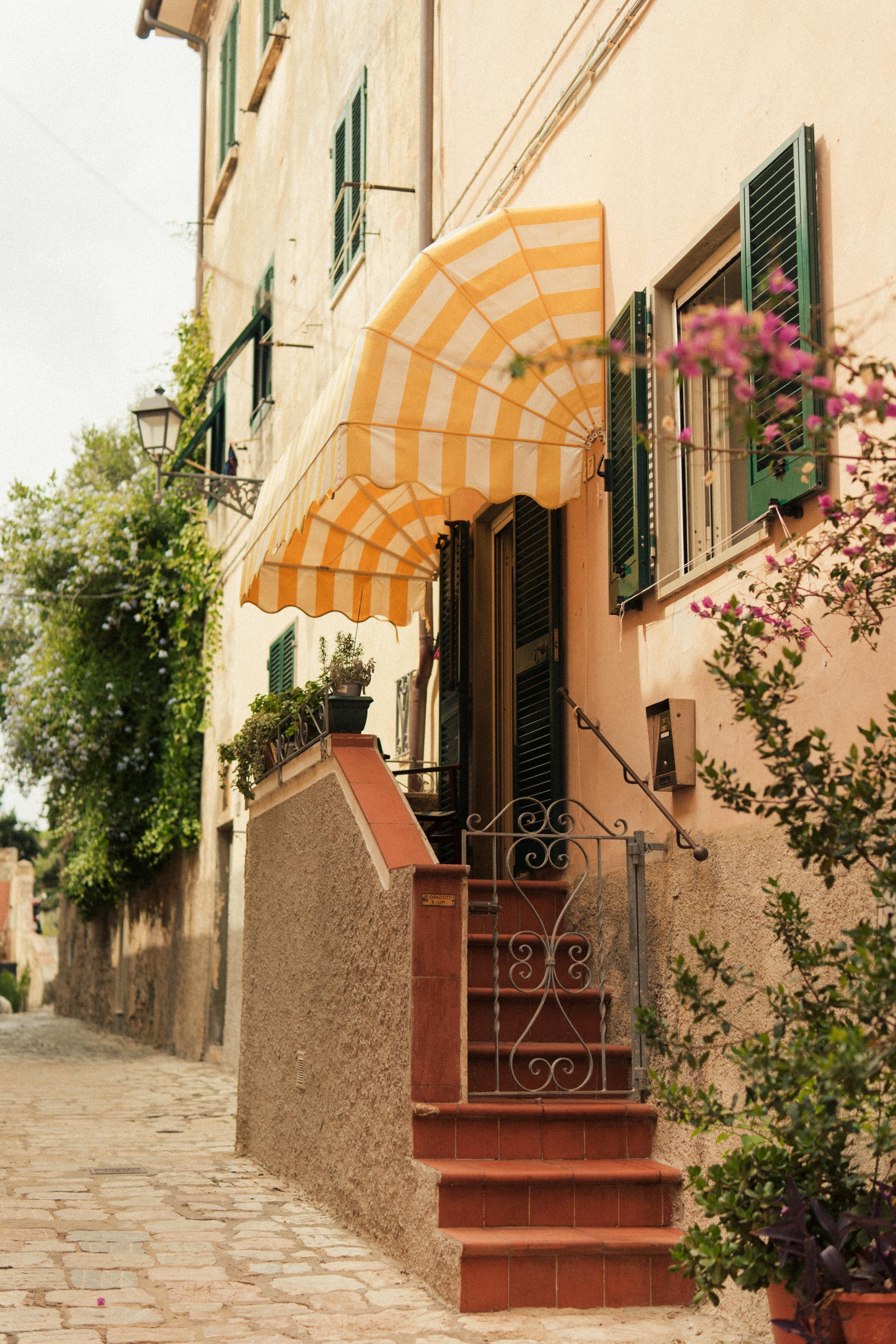 Hike Monte Strega
Sitting on the beach all day every day inevitably makes you restless. To walk longer than the distance from the house to the beach, we ventured 10 minutes up the hill by car to find the start of walking trail we'd noticed on the way in.
It turned out to be the perfect spot to watch the sun set over the island, looking onto Portoferraio bay in the distance. Wild rosemary perfumed the air as we passed it, stumbling along the rocky uneven pathway.
Eat + Drink

A cute and classic Trattoria in Porto Ferraio at lunchtime.
Whilst I wasn't supposed to be on duty as a travel writer during my time in Elba, inevitably we ate and drank at some memorables places on the island.
In Porto Azzuro
Osteria Locanda Cecconi
Modern Italian
MagnEtico Bistro
Vegetarian
Ristorante Delfino Verde
Classic Seafood
El Curandero
Cocktails
Enoteca i Sapori del Sole
Wine Bar
In Portoferraio

Gelateria Zero Gradi
Gelato
Teatro Bistro & Wine Bar
Modern Italian with a view
Orto dei Semplici Elbano

On an overcast afternoon, we drove up the mountain 15 minutes from Nisporto Bay to explore this curious botanical garden we'd passed several times.
At the tail end of summer, the garden was far from abundant but rosemary and sage, persimmons and wildflowers still grew among other plants I'd never seen before.
The garden was started in the 1990's to keep ethnobotanical traditions of the Tuscan Archipelago alive. Native plant species with pharmaceutical, agricultural or naturalistic value, some of which are unique or rare or run the risk of becoming extinct, have been found, picked, classified and put on display in the gardens. My favourite section contained religious plants of past civilizations.
Situated next to the Santa Caterina Hermitage up high in the mountains, the very Tuscan, understated design of the gardens also includes art made from natural materials dotted throughout the grounds.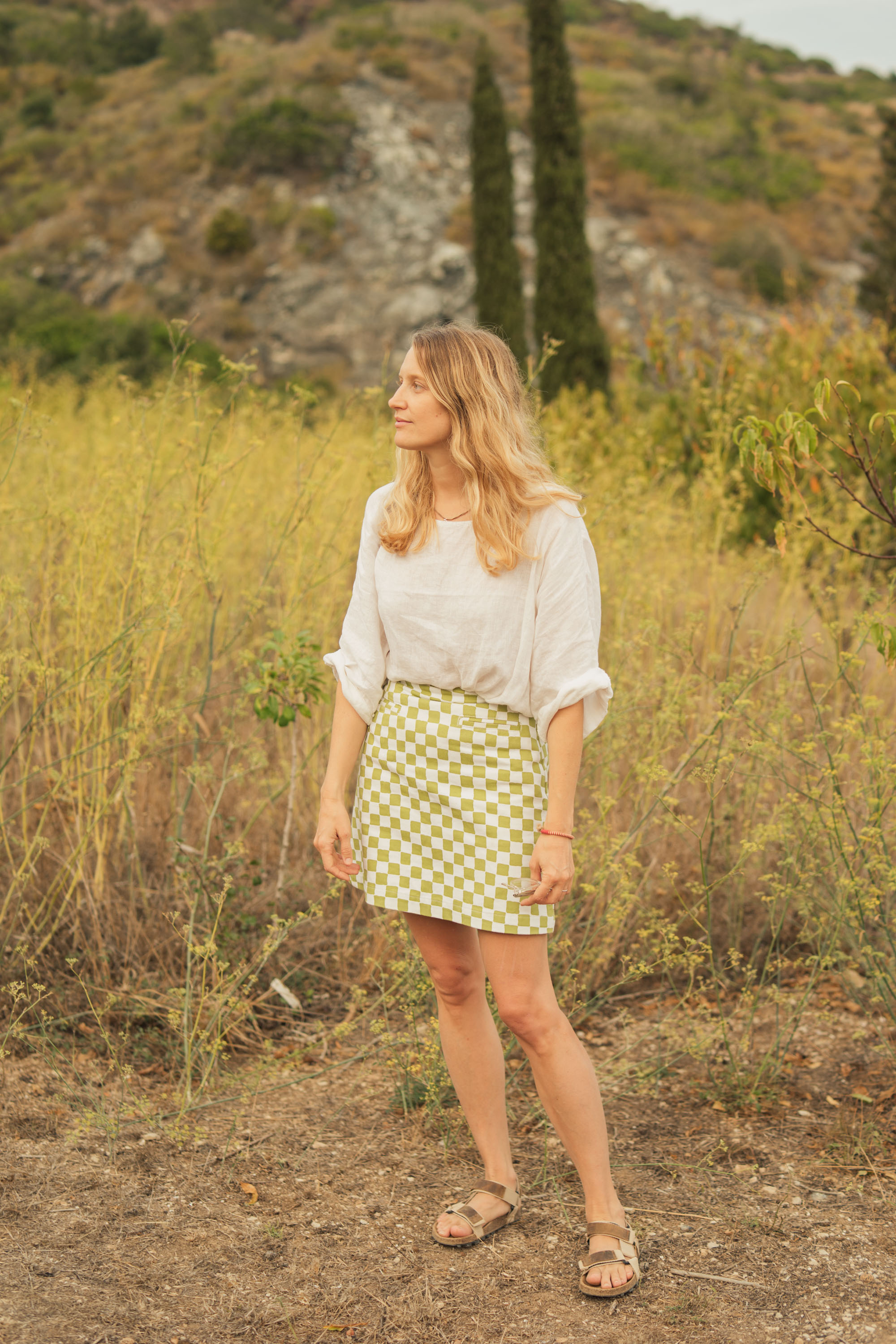 ☾
The Isola d'Elba is an understated alternative to the flashier, pricier beach destinations in Italy like Capri or the Amalfi coast.
Here you enjoy the good Italian life in a natural, slow-paced setting, finding your own little beach haven to call your own for a while.