Summer in a Small Town in Marche, Italy: Part II
I spent the entire summer this year in the small town of Fratte Rosa in the Northern part of the Marche region of Italy – recently named one of
Lonely Planet's top 10 regions to visit in 2020
.
You can read part I of this post here
. I'd been coming here to this part of Italy for twelve years on holidays with my family, I never wanted to leave when I was here, the trips always seemed too short. The breath, the freedom this slow way of life gave me always made me want to stay.
So this time I did stay –
you can read my account of how that came about here
. This is what life felt like for a foreigner and ex-city girl living in a small town in Italy this summer, images mostly captured on film, a fitting format for documenting the slow, analog nature of this place I think.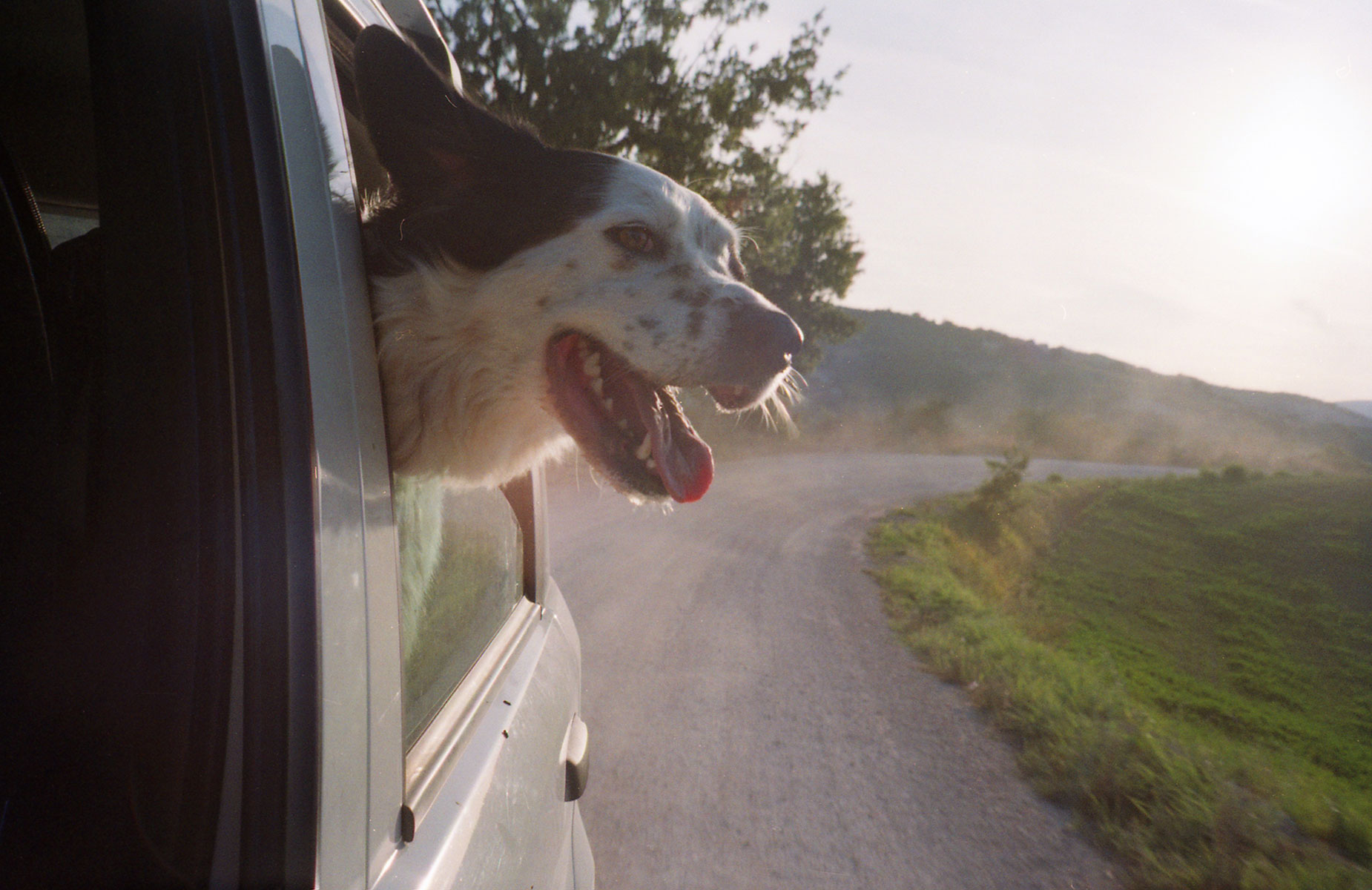 Warm, sunny days made it hard to work every day that I should have been working or to stay put at home. These days beckoned for us to adventure and explore. We had a scooter, a fiat panda and so many natural wonders within 30 minutes' or so drive, so adventure we did (sometimes with Gianni the dog in tow).


In shallow, cool rivers hidden from the road by a camouflage of spindly, tall trees, we picnicked and swam in the kinds of wild swimming spots you can only find if someone in-the-know takes you there. We'd take a packed lunch, some beers, a camera and our books and stay there all afternoon until the last rays of sun had left our spot.
On summer hikes in the area we saw so many long-abandoned churches, cars and houses, slowly being taken back by nature over decades, overrun by plants and trees. Marche is a place where you can discover your very own secret spots filled with histories you'll never know, there's no on there to explain them – all the more mysterious, all the more possibility for you to imagine their former lives.
The altar of an abandoned church, ceiling caved in letting in the light and the elements, floor fallen through with a bed of green taking its place.
I had a scooter I could borrow to go on my very own little adventures too. Nothing beats the feeling of the wind in your face on a hot day on a scooter. I remembered this feeling from my time living in Bali but scootering the sunny hills around this valley with open, blue skies and green mountains dotted with little hilltop towns took scootering to another level. Seeing this all around me made me literally squeal with delight every time I went for a ride, pinch-me kind of moments.
The greatest part about summer in this part of Italy though, and much of Italy I guess, is being so close to the coastline and beaches, we're only 30 minutes away. Marche's coast is a little different from the beach towns you see on Instagram, the Amalfi coast or the Cinqueterre, for example. There are no cute towns built cascading down cliffsides but that means this part of Italy also lacks the international tourist crowds. All the beaches along this coast feel like they're mostly frequented by locals or Italian holidaymakers, I'm almost always the whitest girl on the beach. There are a few very natural, wild beaches, particularly in Southern Marche just South of Ancona, along the Riviera del Conero,
which I've written about before here
. These are my favourite beaches in the world and I fled to them every chance I got this summer.
Wild Mezzavalle Beach, Riviera del Conero, Marche
Going to the beach can be quite a social, organised event in Italy, moreso than what I'm used to in Australia. Many of the beaches along Marche's coast feature the Italian-style 'bagno' beach clubs with umbrellas, sun chairs, a bar, the possibility of lunch at a restaurant in the sand and a lifeguard. You can rent brightly coloured pedalo boats with slides, play beach volleyball and take a shower at these clubs. People lay out all day until the sun goes down, Italian pop music blares from the speakers, kids run around wild with their friends, you can drink a cold spritz in your sun chair. It's a whole scene that makes summer on the beaches of Italy feel like a party.
The connection you so easily foster with the earth living in this part of the world blew me away every day. We'd be driving in the car and the different smells of the different crops growing along the roadside would drift lazily in through the windows – lavender, onions, and my favourite, the scent coming from a never-ending field of chamomile flowers.
You're just so close to the natural elements, they're all around you, you can't help but feel grounded in this setting. Seeing, feeling, smelling the dirt, the moon, the clouds, the sun, the flowers, the mountains, all of nature's healing balms, they helped me feel so much peace and connection with the bigger scheme of things daily.
The best nature connection of all in this town in the Marche came from glancing out my bedroom window or front door and seeing the wild sunsets summer delivered almost every day.
Summer days spent in the outdoors in one of nature's most beautiful and diverse parts of the world, the Marche, was a blessing, it was medicine and exactly what I needed as an ex-city girl.
Go back and read
Part I of this post here
if you haven't read it, here! And if you're craving some more Italian vibes, have a listen to my ever-growing collection of Italian tunes on spotify on this playlist...