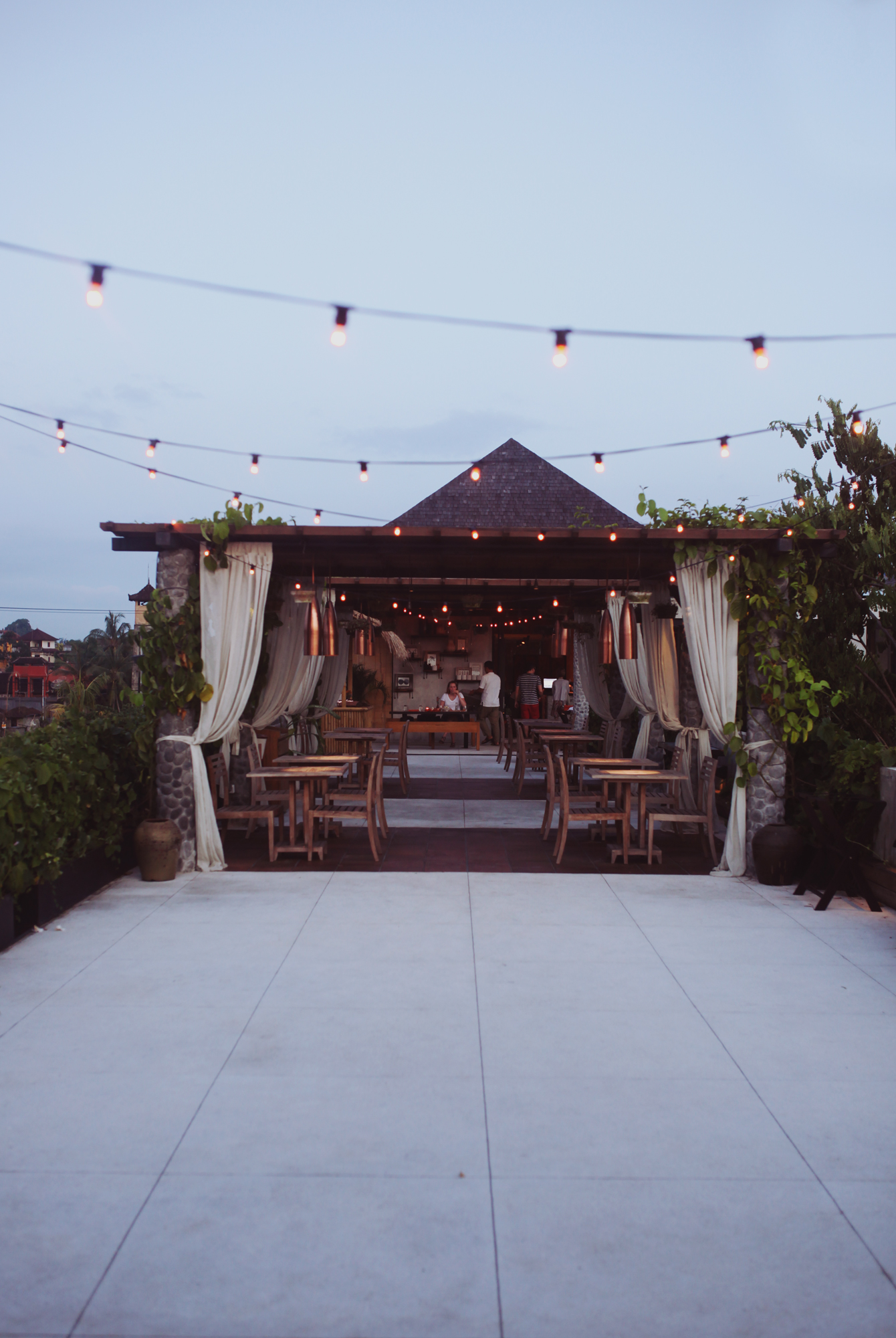 Down Jalan Bisma, a street raised up a little higher, a little further out of town than the main streets, Bisma Eight is a hideout for travellers in search of something a little special in Ubud.
It's a boutique hotel, all concrete mixed in expertly with the green jungle around it. I came here to share a meal with
Phoebe
for sunset hour; the very sight of the fairy-lit rooftop as you step out for the first time is enough to light you up.
The setting only gets prettier as the sun sinks lower, the sky gets black and the lights twinkle bright orange. The food here is delicate, beautiful, definitely date food.
Heaven found on a rooftop in Ubud.
53 Jalan Bisma,
Ubud, Bali
︎ Map
︎ Bali map
︎ bisma-eight.com