Cool, Conscious Fashion Around The World
Images (clockwise from left) | Pamela Love, Nico Underwear, Cocodune, Vegethreads, Everlane, Baserange.
Conscious, ethical, sustainable, local, organic, animal-friendly, vegan, whatever you want to call it, caring where your clothing and fashion come from, who made them, how much energy and resources went into the growing and production is important. We feel and take on the energy of the things we wear on our bodies and keep in our homes every day, whether we feel it or not. When we buy consciously, we respect the planet we live on and the people and animals involved in the making, we cast our vote for what we believe in.
Fashion is one of the most exploitative industries on the planet. For me, I really woke up to this during
a trip to Cambodia
, a hub for the garment making industry, thanks to a fated meeting there with ethical ceramics and jewellery designer,
Jane Heng
.
What is conscious fashion? It's an awareness of all the inputs and processes that go into making our clothing – natural, human, animal.
Conscious fashion brands make us consider things we never think to ask about our clothes...Who made this and where? How were they compensated and how were they treated? Are the materials I'm putting on my skin chemical-free, natural, good for my health? How much water and energy was used to produce this and is this material a renewable resource? Am I supporting local creativity and business? Were animals harmed in the making of this?
It's not just the inputs these labels are conscious of; the clothes are created to help you build a wardrobe of trend-resistant investment pieces, with an eye to curbing rampant consumption. They're built to last a long time, not just a season, in both material and style. The pieces project an air of ease, understatement, nonchalance and cool, the wearer shines in their natural state. Even down to promotion, they get naturally beautiful, perfectly imperfect models or real people to model their clothes.
It's a lot to consider when you just want to buy a simple t shirt. But the world is moving towards greater truth and transparency. Fashion is moving with it and we have to show up and say 'yes' to the labels who care and 'no' to the labels that don't (yet).
To celebrate
Fashion Revolution Day
this week, here are ten of my favourite conscious fashion brands from around the world.
Baserange | France + Denmark

Ultra-modern underwear + easywear basics
Images
Baserange make sustainable underwear and clothing. They work with high quality, organic fabrics, in innovative ways to minimize environmental impact. They make modern basics, always with an undertone of nonchalant, ahead-of-the-design-curve cool; a blend of their Danish and French origins no doubt.
More baserange >

Nico Underwear | Australia

Cool, understated underwear + basics
Images
Dreamed up and produced right out of
Brisbane, Australia
(my hometown), this label makes sustainable, ethical underwear plus some easy, cool pieces for travelling too like t shirts and throw-on dresses. There's no push up bras or suck-me-in undies. The pieces embrace and love the natural female form; they're simple, comfortable, slightly athletic, flattering and still sexy.
More Nico Underwear >
Vegethreads | Australia

Cotton, cool basics
Images
Advocates for slow living and sustainability, the guys behind Vegethreads recognise that every cent they spend through their business says something about what they value and shapes the world they want to live in, they're casting their vote. They do classic, cool basics of t shirts, maxis, tanks and yoga wear in organic cotton, 100% locally made in Australia.
More Vegethreads >
Everlane | USA

Modern, American prep basics
Images
Super transparency is Everlane's game – their website tells you the story behind the fabric and production piece by piece of everything on their site. They have everything the modern big brand have (J.Crew, Gap, Uniqlo) – t shirts, outerwear, workwear, shoes, knits – it's just you know where it all came from with them.
More Everlane >
Paloma Wool | Spain

One-in-a-million knits, patterns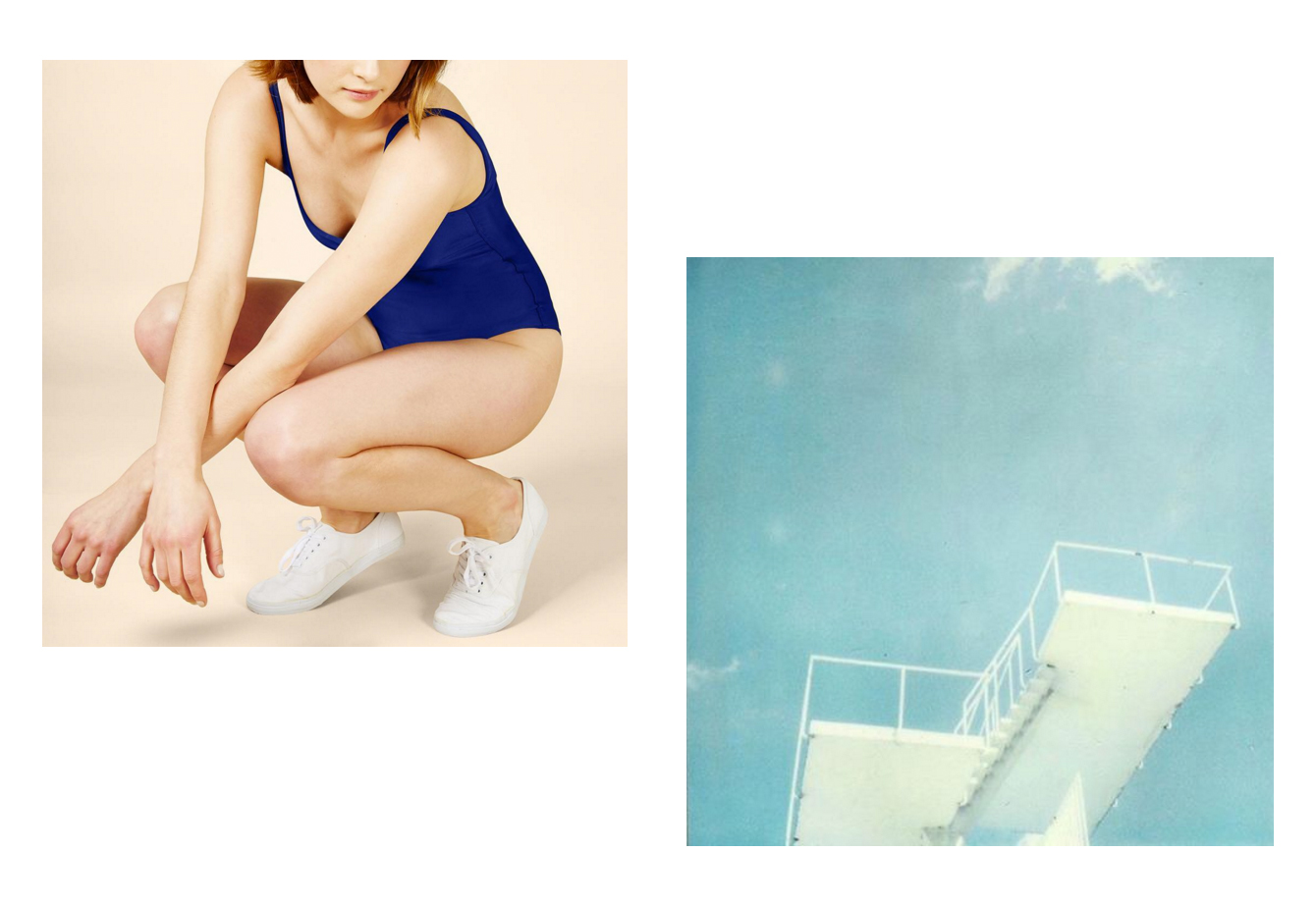 Images
Cocodune's stuff is LA with a bit of Italian beachside glamour too. It makes sense as it's all handmade right in LA, with the innovative fabric coming out of Italy. This fabric is 100% recyclable, you literally just put it in the recycling bin when you're done.
One more cool thing, if you're in the US you can order a few, try them all on at home and return the ones that don't fit!
More Cocodune >
Kow Tow | New Zealand

Modern, cool clothing - colours + prints
Images
Kow Tow do special, standout pieces as well as the basics well, all in organic fabrics, everything's ethically, sustainably made
from seed to garment
. The pieces showcase the typical incredible creativity you'd expect out of New Zealand, it's all very cool and unique, especially the prints.
More Kow Tow >
Matt and Nat | Canada

Vegan leather accessories
Images
Based out of Montreal, Matt and Nat don't use any leather or animal-based materials in their designs. Instead they use 100% recycled plastic bottles to bring their designs into creation, sustainable and eco-friendly. The bags and shoes are clean-lined and classic and loved by many.
More Matt and Nat >
Pamela Love | USA

Mystic, sustainable, ethical jewellery
Images
Pamela Love do super unique pieces, there's always something deeper and mystical going on underneath and within them. The line is committed to sustainability and local production too, the whole process is done out of Pamela's NYC studio. All the stones are ethically sourced and almost all metal used is recycled.
More Pamela Love >
More resources:
Fashion Revoution - Ways to get involved
True Cost Movie
Sweatshop - Deadly Fashion (reality show)